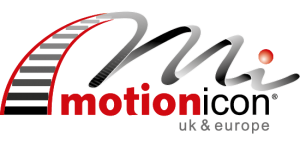 WE ARE
Motion
Icon UK & Europe

MotionIcon UK & Europe now presents a unique opportunity to maximise brand awareness and increase sales globally, nationally or in targeted geographical areas in high visibility locations across all income and demographic groups.
Escalator step branding is a simple yet revolutionary development that gives advertisers immediate access to their target market with an eye-catching, cost effective, moving media choice. Our product offers complete versatility, from clean branding to multi-messaging and co-branding, effective from up close or from a distance. Our creative templates are designed to ensure that your brand message is effective regardless of escalator occupancy.
Since the early 1900s, when the first public escalator was installed at the Paris Exhibition, escalators have become the most convenient and popular method of public transportation between building floors.
CEO Motion Icon UK & Europe
Chris Harmon
Chairman Motion Icon UK & Europe
Mike Segrue
Executive Director/Board Member
Kevin Maidman
CFO Motion Icon UK & Europe
Mariaan Harmon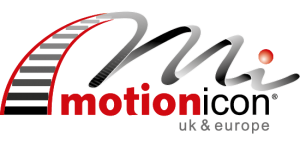 At MotionIcon UK Europe, we commit to offering our clients a unique advertising medium with our novel patented escalator step branding system. In addition to this, MotionIcon UK & Europe works with their clients to create custom advertising domination packages. Each unique domination package is tailored to ensure our clients has the ability to create the greatest impact and generate maximum exposure throughout their desired location. We also commit to being available 24 hours a day, 7 days a week.
At MotionIcon UK & Europe, we commit to working closely with property owners, providing landlords with a 12 point safety check of the escalators prior to installation and post removal. Our 12 point safety check assists property owners by identifying any potential issues with the escalator or its steps, prior to any issues arising. MotionIcon UK & Europe also check all campaigns on a bi-weekly basis ensuring that they are always in pristine condition.
We go above and beyond to provide first class service to all of our clients, from design and printing through to installation, removal and post campaign customer satisfaction.
Our qualifying survey is undertaken by a trained member of the

Motion

Icon UK & Europe team.
The inspection ensures that the following elements are checked:
Is the escalator running;
Is the lubricating system functioning correctly;
Is the clearance between each step compliant;
Is the clearance between each step and the side skirt panels compliant;
Are the steps guiding properly into the top and bottom landings;
Is the clearance between the steps and the comb plates correct;
Are there any broken comb plates on the top and bottom landings;
Are the step rollers in good condition;
Does the emergency stop button and key function correctly;
Is there a technical support number visible
The above survey ensures that the escalators are operating smoothly with minimal lateral movement, that there is no oil residue on the steps and that there are no dangerous gaps, broken teeth or dented risers.
The survey is issued to landlord as added value service but does not replace the contractors agreement with landlord.